Costumes and choreography to individual needs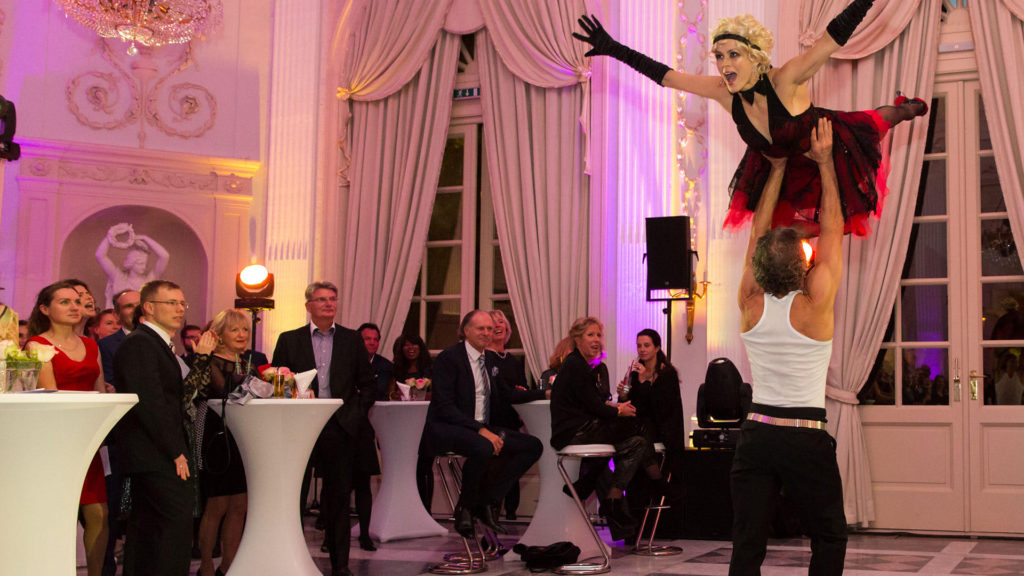 Show Acts to your demands
We will customize Show Acts to your demands and criteria. Together with the customer, we will create an individual act that will perfectly address your target group.
Perfect for the following events:
Details about our customized show acts
We rely on our own choreographies, artists, equipment and costumes in terms of our customized performances. Along with them, we create something new for your production. Get in touch with us, we will have a chat on your project.
Fits to indoor or outdoor events
Examples of our Show Acts
You will find a few examples of our customized shows in our video show reel that have been especially produced for our clients. No matter if your event will be for business, gala or award show, let us know about your wish and need. We will be glad to propose for you a suitable act.
Your performance was more then spectacular and everybody talked about it after that day...actually I didn't even had time to read all the press materials witch where written about the show, but there have been a lot of positive feedback. Looking forward to see you soon,
Emilia
Bukarest
Thank you very much for such a spectacular show on Tuesday. Having not seen it before I thought it was amazing and the Pas de Bleu were so dramatic. I hope we have an oppurtunity to work together again soon. Best wishes,
William
Hier klicken