Pas de Bleu (Duet)/ Lighting Gale (Solo)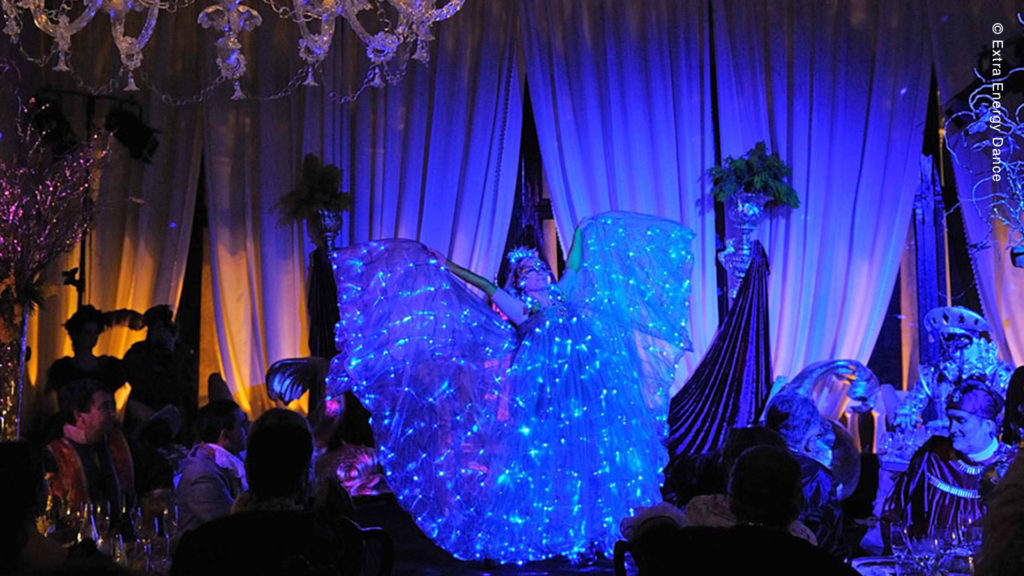 A Symphonie of light. Venician Prinzipessa/s dressed in refined empire costumes – that changes through their dance, suddenly thousand of blue lights, lights up in their dresses and hair. The performances promises illuminated moments.
Suitable for the following events
Seducing and entertaining
Also up to 4 dancers possible. The costumes are equipped with illuminating elements which will get the greatest attention in a darker surrounding such as a gala evening. The costumes can be adapted to your brand or corporate identity.
Draw the attention to your event
Thank's for your professionalism when technical problem occured. It's really great to work with professionals like you and although there was no music your performance was great, poetic and strong! Thank's again and hope to see you very soon. Kindest regards.
Ich bin der Slider-Inhalt. Klicke auf die Bearbeiten-Schaltfläche um den Text zu ändern.