Lotta Svalberg is a well known dancer and choreographer who has performed at theatres and galas all over the world. She has had solo dance engagements and performed leading roles in various theatres like the Royal Swedish Ballet, Landes Theater Linz/Austria and in theatres all over Germany and in Hawaii.
She has received a nomination from The Queen of Sweden and won a coveted prize at the Finnish dance competition in Kuopio. 
Her performance was nominated as the »Best Act« at car shows in Dubai and in Istanbul for her unique dance choreographies. She has performed as a dancer and an actor in feature films in Sweden and in Germany.
Along with her husband and dance partner Pascal, she has created Extra Energy to create dance choreographies and performances for stages all over the world.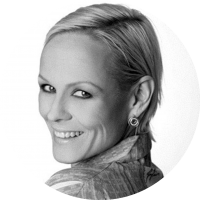 Lotta Svalberg studied at the Royal Swedish Ballet School in Stockholm. She joined the Royal Swedish Ballet company in Stockholm after completing her education and performed many solo and principle roles. In Hawaii Lotta was engaged as guest dancer by »Dances we Dance Company« directed by Betty&Fritz Ludin, formal dancers from »The Limon Dance Company« in USA.
At the Tanzforum Köln she performed in solo roles such as Marie from »The Nut cracker« and danced the lead in »Lulu« (choreography Jochen Ulrich). She also performed the main role – »Red shoes« in »Jack in the box« by Lois Falco (Regisseur/ choreographer of TV production »Fame«). In »The Choreographische Theater Bonn« she danced in the production »Le Sacre du Printemps« (choreographed by Pavel Mikuláštík). Lotta was as well engaged as a guest dancer in Landes Theater Linz in Austria and performed the role of »Fürstin Betsy« in Jochen Ulrichs »Anna Karenina«.
Lotta has been taught by:
Modern & Jazz – Jackie & Billy Landrum – Stockholm/ Balett Akademien.
Judith Jameson – New York/Alvin Aily
Ballett – Mr. Francetti – Paris
David Howard- New York
Jazz & Jitterbug –Van Oaikens- New York,
Marie & Hasse –  Stockholm.
Standard Tanz –Ulla Svensson – Stockholm
Tango Argentino – Jost Budde – Köln
Kung Fu –Luis Lin & Yvonne Linn – Stockholm
Akrobatik –Hammarby Flickorna – Stockholm
Gesang – Ulrike Simon – Köln
And as well for me very important teachers from various Theaters like:
Joe Allegado, Paul Haze, Toni Antoinette, Flora Cushman, Susanne Fromme, Eric Brun, Konstantin Damianov, Regina Beck-friis, Gösta Svalberg,Olga Lepeschinskaya, Betty Ludin, Björn Holmgren, Paul Melis,Charles Mudry, and many more.
Classes as dance instructor
Lotta unterrichtet/e für:
Kelly Family : Tanz Unterricht"
Tanz Kompanie" Landestheater Linz : Ballett.
 Kölner Opernhaus "Pretty Ugly"von Amanda Miller:  Ballett.
KULT Schule in Erftstadt : Technik, Ballett, Spitze, Pas de Deux, Repertoire für Fortgeschrittene; dabei unterrichtet sie allein und im Team mit Pascal Sani.
Tanz Studio im Zentrum/ Bonn : Ballett.
Art Revolution/ Köln : Dozentin für Modern Tanz Choreographie.
"Key to Success" im Sport-Internat Köln mit Alexandre West und unter Leitung vom -Klaus Breitung: Tanz Unterricht.
Portugal/ Portu : Modern / Jazz Unterricht.
Schweiz/ Zürich "Kultur Festival": Tanz Theater Unterricht.
Sommer Stage in Thonon -les- Bains : Ballett
Finnland und Köln : Animationsunterricht
Ballettschule Moving : Ballett
Cologne Dance Center : Ballett
Extra Energy Studios in Köln und Bonn : Ballett + Modern Tanz.
2017 haben Extra Energy ein neues Tanz Studio in Bonn eröffnet, es dient für Tanztraining und Vorbereitung für Extra Energy Produktionen und Einzelunterricht.
»Bugs« – The Marionett Theater, Stockholm
»A life time diary part 2« – Operahouse »Rotunda«, Stockholm
»Raga« – Operahouse »Rotundan«, Stockholm
»Arthroscopie« – Operahouse & »Alte Feuerwache« in Cologne & Landes Theater Tübingen
»How do you know that a tree sounds when it fall if you where not there when it happend? – It is called survival« – »Alte Feuerwache«, Cologne & Landes Theater Tübingen
»3-Pack« – production, choreography & dance in »Alte Feuerwache«, Cologne
»Sweeny Todd« – choreography, Operahouse, Cologne
»Tod und Liebeserklärung« – choreography, »Schauspielhause«, Cologne
»Fabolouse Female« – dance & choreography
Lotta choreographed for »Puppetiers« in London.
»Dark Angel«, »Under water«, »Sherazade« und mehr..
für die Kontorsion Artisten von »Mongolian Fazination« geseigt am Circus Roncalli.
»The little Murmaid« Kontortion solo for Marry Lu.
Sabina Amadia – Solo –  Flamenco- Regi & Choreografie.
»Wunderkinder« – Duett für 2 Kinder (Luftakrobatik und Flamenco)
»Every body loves somebody« – Choreographie für
Yanar Aporta & Marc Horus  von Stimmrausch  
»Catch Time«, 02.03.12, Hansesaal Lünen – choreography, dance, costumes & concept
»The element show« & »Turn of the Tide« – choreography, dance, costumes & concept with live music from Tierra Negra for »Ms Europa«
»Flash&Flow« & »White Samuray« – dance, choreography, costumes, »Salz Lager«, Essen
»Magica Mystica« – dance & choreography
All extra energy acts & productions – dance, choreography, costumes & conceptions
Lotta performed in »Diamonds & Roses« (choreographed by Eric Trottier) at the Landes Theater Fürth
Selambs »Family portrait« from Birgit Cullberg – Lotta danced the daughter
»Mad house« from Ulf Gadd
»Borta pa vinden« regi & choreography from Lotta.
Lotta worked as a photomodell for Dieter Blums »Eros Tanz book«
Together with Birgitte Dethie Lotta made regi & choreography for »the world is round« a piece with actors
The short film »Miss world« by Barbara Marheineke in which Lotta played the leading role, won the Friederich-Wilhelm-Murnau Short Film Award 1998
Lotta participated as well 2011 in Barbara Marheineked mokumentary film »Green Gold«
In conjunction with the Ministry of Culture in Cologne, she was involved in theatre productions with jung people from socially challanged backgrounds. She was instructor and choreographer for performances of »Hang on to your dream« and »The Girls Connection« which was awarded with »De Dos Theatres« youth-club prize in Stuttgart.
In association with Ulrike Böcking, Eric Sick and SK-Stiftung Kultur (German savings cultural foundation), Lotta workshopped and choreographed for a number of teenagers the »Dancing for the Camera«, a video-dance-project, witch was broadcasted by the German music channel Viva.
Lotta has been teaching dance for different TV channels like for instance SAT 1
Since a few years Lotta also works for the voice agency »Cast a Voice« recorning Swedish texts like »XXX-Lutz«, »European Central bank«, »DB Media«, »b2« and more.
Awards and certifications
Lotta has been awarded for her historical dance performance by the swedish queen at the Drottningholm theatre in Stockholm
Award for the dance competition in Finnland/ Kuopio
Winning award for the best act at the automobile fair trade in Istanbul, Turkey 
Winning award for the best act at the automobile fair trade in Dubai
First price with "Moving Shadows", french TV Show
"La France un incroyable talent"