Light, opulent colors and flowing movements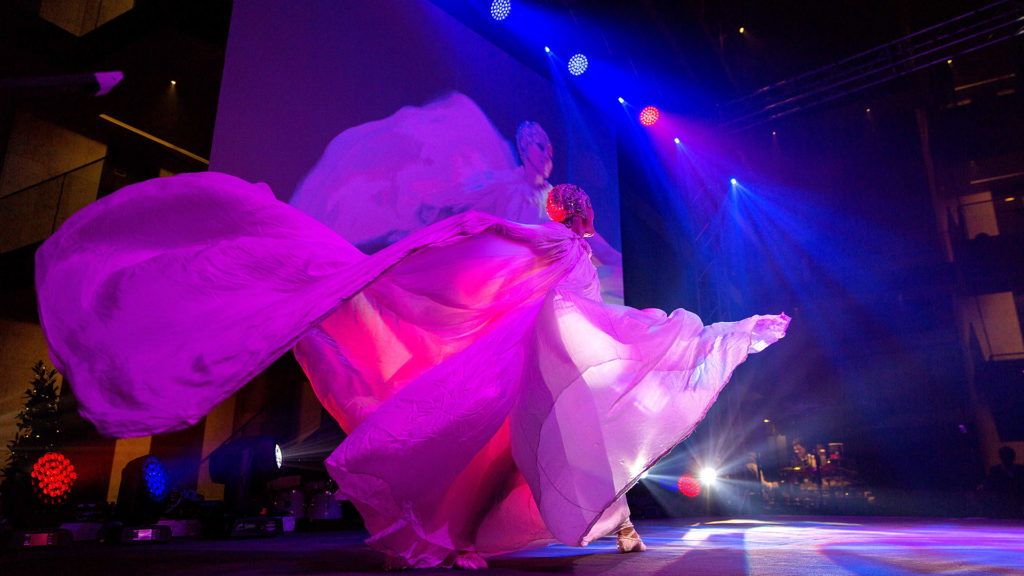 Visual adventure in light colour and fluid movements.
»When the light takes you on it's journey, when your feet leave the earth, then you have entered the world of Fullydelight.«
Fullydelight can be performed on stage as solo, duet, or with more dancers.
Ideal für folgende Events:
Memorable moments for your audience
This performance is characterized through harmonic moves and colorful images. Dancers will lead you to an adventure of light, color and floating movement. Huge silk costume create an atmosphere of swinging, whirling, dancing creating steadily new shapes. Together with light it culminates to fantastic and colorful event.
Draw the attention to your audience
Memorable moments through fluent motion an magical light shows: This is the perfect stage performance for anniversaries, gala shows or great product presentations. Play the video underneath to get insights of Fullydelight. 
The dancer of Extra Energy costumed in a silk costume brought the essential lyrical element into the show.
Lotta Svalberg, the beautiful dancer of the royal ballet of Sweden and her partner Pascal Sani, the choreograph and Solo dancer present a true "dream in white". Lotta and Pascal carried off the audience to the fantasy world of the variete. The final Bolero of Pascal looks like a ride on fire that ended in ovations of the audience.